Bob Brinker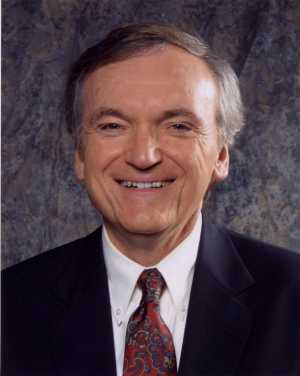 Bob Brinker is the host of an ABC talk radio show called Moneytalk that has been a popular broadcast ever since 1986. He first became recognized as a successful stock marketer back in 1982 when he was doing a local show out of New York. He obtained so many listeners that ABC offered him his own weekend show. Moneytalk is heard on 200 stations every Saturday and Sunday. People respect Bob Brinker because of his years of experience discussing stocks as well as his history as a Vise-President of the Investment Counsel at the Bank of New York and the Chief Investment Officer for the U.S. division of Guardian Royal Exchange of London.
Many stock exchange enthusiasts listen to him religiously because he includes market timing in his advise. Market timing is a debatable subject because it is the strategy of making buy or sell decisions in stocks by attempting to predict the future market price movements. Bob Brinker's predictions are controversial. Some consider market timing a gamble based on chance since the stock market is inconsistent in its highs and lows due to the economy's complex systems.
Bob Brinker's specialty in investment analysis has proven to benefit thousands of people. He takes live calls about many different types of investment questions and he dodges no challenge. His specific market timing advice creates a stir but most people trust his input because of his extensive knowledge and record of accuracies. If nothing else, he is entertaining to listen to and to track whether his stocks suggestions proved to be beneficial.
Aside from Moneytalk, Bob offers a newsletter called The Marketimer, where you can get a complimentary back issue off of his site. If you like what you read he suggests subscribing for his Marketimer publication. This way you know what kind of material you will be paying for.
His favorite topics are economics, mutual funds, retirement, securities, and stocks. His website details his latest recommended reading list which makes purchasing through Amazon available straight from his page. He provides connections to conference calls where you can sit in on major company phone call discussions about quarterly earnings, product and business news. Along with an extensive glossary, Bob Brinker's site also gives information on state tax details and mortgage rates.
Bob Brinker has over 20 years of experience in his field and he advocates stock education. He believes that people should educate themselves enough about stocks so they will never need to pay someone else to make decisions about their money for them. Bob's stated goal is for people to able to independently reach what he calls "Critical Mass", the point at which a person can retire and live off of their investment income. Bob advises against high-risk investments and is vehemently opposed to mutual funds. His methods for making predictions are unique and thought provoking. Bob Brinker certainly urges caution in the grips of this market. Many of Bob's listeners follow his predictions and spend their time listening to his show anxious to her his next advice.
I suggest exploring his site and listening to one of his radio shows. Chances are, you will see how much information there is to gain from Bob Brinker. He is an excellent teacher and any skill level will benefit from his advice.
"FREE" INTERNET MARKETING COURSE
Previously Confidential Internet Cash Formula Exploits *Proven Secrets* Behind Making A Fortune Online Without Spending A Dime On Paid Advertising! This Amazing Course Is Chock Full Of Super Advanced Training Developed By Two Online Marketers That Consistently Generate As Much As $7,678,397 Each Year!!
You Can Get Instant Access To The Whole Thing * ABSOLUTELY FREE! * Just CLICK HERE And Get This No-holds Barred Step By Step Blueprint Stuffed Full Of The Most Ultra Advanced, Job Crushing Techniques That Pump So Much Money Out Of The Internet, You Simply Won't Believe It !"
---
---
---