John Commuta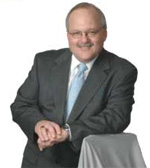 While looking for financial gurus on the internet, you must have come across the John Commuta amazing formula – Transforming Debt into Wealth. Through his program he offers strategies to get rid of debt and claims that millions of people have already benefited from his 'debt-free' plan. According to him, before you can start building up wealth you have to eliminate your debts. He can give you sincere advice because he himself has gone through a miserable time when he was deep in debt. Although all this sounds promising, the man has not received many positive reviews and it seems everything he offers can be found on other sources for free.
John Commuta provides an ebook on Transferring Debt into Wealth for $39.95. He also extends a humble offer to refund your money if you are not satisfied with his product. Living a financially independent life is a dream of every citizen but the truth is: it's not easy to get out of debt when you spend money without thinking and then look for some magic formula to eliminate all your debts and start living an independent life. John claims that by following his plan you will have more time to spend with your family with complete financial security.
The plan offered by John Commuta is different from those offered by other financial gurus. First of all, he guarantees that his product is in fact useful. Most financial gurus won't do that since they know their formula or strategy of turning debt into wealth is not really going to work unless you get extremely lucky. Secondly, his claims are not to make you wealthy overnight. Instead, he says you could be debt free in 5-7 years which is a reasonable amount of time to try a strategy and see if it works. So, we can say that the man might have some useful tips after all.
But then again, why would a sincere and experienced person like John Commuta ask for money from innocent people who are already deep in debt? A course that is offered for a fee just doesn't sound very convincing. Why? Because there are hundreds or thousands of sources where free counseling is available for people from all walks of life. You don't have to take any classes or attend any seminars, all you have to do is list down your problems and some experienced person will guide you on how to get out of debt in a specified time frame.
Furthermore, when you know that your 'downloadable' course will be shared among people on the internet without your knowledge, why go through all this trouble? These types of courses should be sold by people who have no experience or knowledge regarding how to be debt free instead of those who are financial gurus themselves and are living a life on its peak. Maybe that's their only source of income? Then how in the world did they manage to get out of debt? These and many other questions remained unanswered when we keep seeing thousands of internet gurus making their way into innocent people's lives and robbing them of their hard-earned money.
"FREE" INTERNET MARKETING COURSE
Previously Confidential Internet Cash Formula Exploits *Proven Secrets* Behind Making A Fortune Online Without Spending A Dime On Paid Advertising! This Amazing Course Is Chock Full Of Super Advanced Training Developed By Two Online Marketers That Consistently Generate As Much As $7,678,397 Each Year!!
You Can Get Instant Access To The Whole Thing * ABSOLUTELY FREE! * Just CLICK HERE And Get This No-holds Barred Step By Step Blueprint Stuffed Full Of The Most Ultra Advanced, Job Crushing Techniques That Pump So Much Money Out Of The Internet, You Simply Won't Believe It !"
---
---
---