Ray Reynolds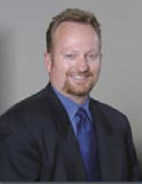 The Internet has made it possible for every business idea, scam or otherwise, to materialize and attract millions of people from all over the world. Ray Reynolds also came to surface with one such business opportunity, known as The Ray Reynolds Plan. This is a financial coaching program that trains individuals to start their own corporation and to build wealth through business or corporate credit. The corporation may be anything from a small business to a large club or an NGO. Although the prospect of building up to 1 million dollars in corporate credit sounds great, but does it really work?
Like all online business opportunities, The Ray Reynolds Plan also received some negative as well as positive feedback. People say the man teaches nothing new and rips you off by charging thousands of dollars for a single product or an ebook. Furthermore, even if you are successful in starting your own corporation you will still need to convince the bankers that you will be able to cover the interest rates. Then we find out after a little research that there are tons of other sources available on the internet that tell you the ins and outs of corporate credit including how to protect your personal assets and how to secure the cash for financing your business. All this is offered for a very minimal cost.
But when we compare these resources with what Ray Reynolds offers, we find that he offers quite a handful of materials, loaded with information on details of corporate credit and tips on real estate. If you really want detailed information or have time to go through each and every book and pile of papers he sends over, then you may benefit from this plan. However, most people are looking for solid ideas and road maps instead of jumbled up information on a particular topic. If you are new in the field of corporate credit then it will be best to stick with the basic information provided by free sources or those who really are sincere with their clients.
On his site you will find many products starting at $199/month. There are Masters Founders Kit and Basic Founders Kit in the form of books and CD's worth $2000. In addition to these, you will also find online term classes in the form of webcasts costing $299/month. The two webcasts offered by Ray Reynolds are Real Estate webcast and Financial Series webcast. These courses may be helpful to those who already are familiar with the process of incorporating. But for beginners, there will only be a sea of information from which they will have to find their way out.
Although many people have given positive remarks about this guy, it is advisable to investigate further before doing any business with this company. The fact that Ray Reynolds entered the scene back in the 90's and is still in business, shows there might be something he offers that people find interesting or helpful. Nevertheless, think twice before buying any kind of training material online because there are also hundreds of free resources available as well that may offer even better information and sincere advice.
"FREE" INTERNET MARKETING COURSE
Previously Confidential Internet Cash Formula Exploits *Proven Secrets* Behind Making A Fortune Online Without Spending A Dime On Paid Advertising! This Amazing Course Is Chock Full Of Super Advanced Training Developed By Two Online Marketers That Consistently Generate As Much As $7,678,397 Each Year!!
You Can Get Instant Access To The Whole Thing * ABSOLUTELY FREE! * Just CLICK HERE And Get This No-holds Barred Step By Step Blueprint Stuffed Full Of The Most Ultra Advanced, Job Crushing Techniques That Pump So Much Money Out Of The Internet, You Simply Won't Believe It !"
---
---
---