Tom Butler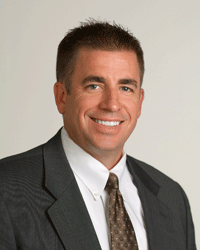 If you are interested in real estate, you might also be interested in what Tom Butler has to offer. For those who have no idea of how to go about real estate investment and pre-foreclosure sales, Butler offers courses and coaching sessions on how to be successful in this field. His book, Short Sale Magic: The Complete Real Estate Investing System is quite popular among his fans. According to Tom, the best time to invest in real estate is when the market is down. He gives examples of various investors who started off with little in their hand and built up a wealth through calculated real estate investment.
On Amazon his book is listed for $200 which in my opinion is quite a lot. There are hundreds of online sources where free information is available on foreclosure investing and other related topics. You only have to search and find the best sources and collect information at one platform. There is no point in buying Tom Butler's magic formula which basically is nothing new. You only learn in the real estate business by experience and there is no formula of becoming rich overnight through short sales. There are many other good books on the same topic costing around $15 to $20 which is reasonable.
Tom Butler also invites people to attend his seminars in which he extends an opportunity for those who would like to enter the real estate business. In his program anyone can secure a loan from those who have the money and would like someone to do all the hard work of finding homes, closing deals and so on and then share the profits. But of course the seminars cost thousands of dollars. So, why not look around for a pre-foreclosure specialist and pay them, instead of first going to the seminar after spending thousands of dollars and then doing all the work by yourself?
When you decide to work with Tom Butler, his representatives start probing into your financial position and credit history. It is strongly advised not to reveal your financial information to anyone, no matter how professional they claim they are. If you really want to start investing in real estate, then look around for some solid information. Some people say his book is incomplete and the first few chapters are only about his success and nothing else. Then according to some people, the information available on his website is confusing, if not deceiving.
The mentoring and coaching provided by Tom Butler is quite costly. Looks like they want to make only one-time customers who would not come back because they think they have been ripped off the first time. It's not difficult to find someone you can learn from without having to pay them money. And even if you can't find any mentor in your area, how can you be sure that the mentor provided by Butler's company will be experienced enough to guide you? So, before investing in any kind of seminar or course, make sure you have done enough research and haven't found any other useful source of information on real estate.
"FREE" INTERNET MARKETING COURSE
Previously Confidential Internet Cash Formula Exploits *Proven Secrets* Behind Making A Fortune Online Without Spending A Dime On Paid Advertising! This Amazing Course Is Chock Full Of Super Advanced Training Developed By Two Online Marketers That Consistently Generate As Much As $7,678,397 Each Year!!
You Can Get Instant Access To The Whole Thing * ABSOLUTELY FREE! * Just CLICK HERE And Get This No-holds Barred Step By Step Blueprint Stuffed Full Of The Most Ultra Advanced, Job Crushing Techniques That Pump So Much Money Out Of The Internet, You Simply Won't Believe It !"
---
---
---